Welcome!
We are a family of faith, growing closer to God.
Recent Worship Videos can be seen below. To
see
past videos, click on "Video/Funeral/Newsletter"
in

the

menu to the

upper left

of this page.
SIGN UP TO USHER DURING WORSHIP
If you would like to usher during worship, use the sign up below.
SIGN UP FOR SUB AND SOUP SUNDAY
How would you like to trade a can of soup for a delicious sub sandwich on Super Bowl Sunday?
All you have to do it sign up below for the number of sandwiches you would like. Each sandwich is six inches with three meats, two cheeses, lettuce, and tomatoes (mayo and mustard will be on the side).
You may pick up your sandwich(es) after the 10:00 a.m. worship service on February 7.
Delivery is also available (please contact the office).
You are welcome to give a free-will offering, but it is not necessary.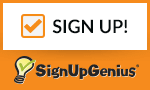 The First UCC College Scholarship application is now available. Scholarships are awarded to Covenant Members of the First United Church of Christ in Tipton, Iowa who are enrolled or are enrolling to college. They are awarded on an annual basis; you must reapply each year. The amount awarded varies each year. The application is due April 1. Submit the application by email to the church at office@firstucctipton.org or by postal mail at 600 Mulberry St., Tipton, IA 52772.
Click for the 2021 First UCC Scholarship.
10:00 a.m. in the sanctuary
Safety Protocols
* Masks to be worn inside at all times
* Maintain social distancing
* Ushers to seat people
* Exit from the back to the front
* Hand sanitizer will be available.
All are welcome! Bring a friend or neighbor.
View live on
Facebook
at 10:00 a.m. Sunday
We will post the live-stream
to the website
following worship.
Bulletins are, also, available at the church.
When printing, if you're able, choose to print two-sided and short-edge binding then fold like a booklet with the logo facing outward and the pages will be in the correct order.
JANUARY 17 COPYRIGHT:
"Brightest and Best," Public domain.
"Gloria Patri," Public domain.
"Here I Am, Lord," by Dan Schutte, Text and music © 1981, OCP. All rights reserved. Used with permission. One License #A-626250.
"Doxology," Public domain.
"Be Now My Vision." ©1927 Oxford University Press. All rights reserved. Used with permission. One License #A-626250.
"Take the Peace," Words and music by Schelly Odeen. All rights reserved. Used with permission.
Life at Church
The following video shows happenings at church.
Photo Album Gallery Place Holder - Please wait while the Photo Album loads. If the album does not show, please refresh the page to try again.